Welcome to This is Thai Restaurant.
Holiday Notice: This is Thai Restaurant will be closed from the 3rd January 2022 and reopen on the 12th January 2022. We wish you all have great things coming this year. Please stay safe and have a nice day.Thank you for your supportThis is Thai Restaurant Camden
Update Notice: To our valued customers, due to the latest NSW Restriction rules. We are now reopened our Dine-in area under the following rules;
Occupiers of hospitality premises must:

We will maintain good personal hygiene, especially handwashing. Always keep equipment and surfaces clean and sanitised. We will continue our COVID-19 SAFETY PLAN in everyday to keep our community safe. Please stay safe everyone.

Thank you for your support.

This is Thai Restaurant Camden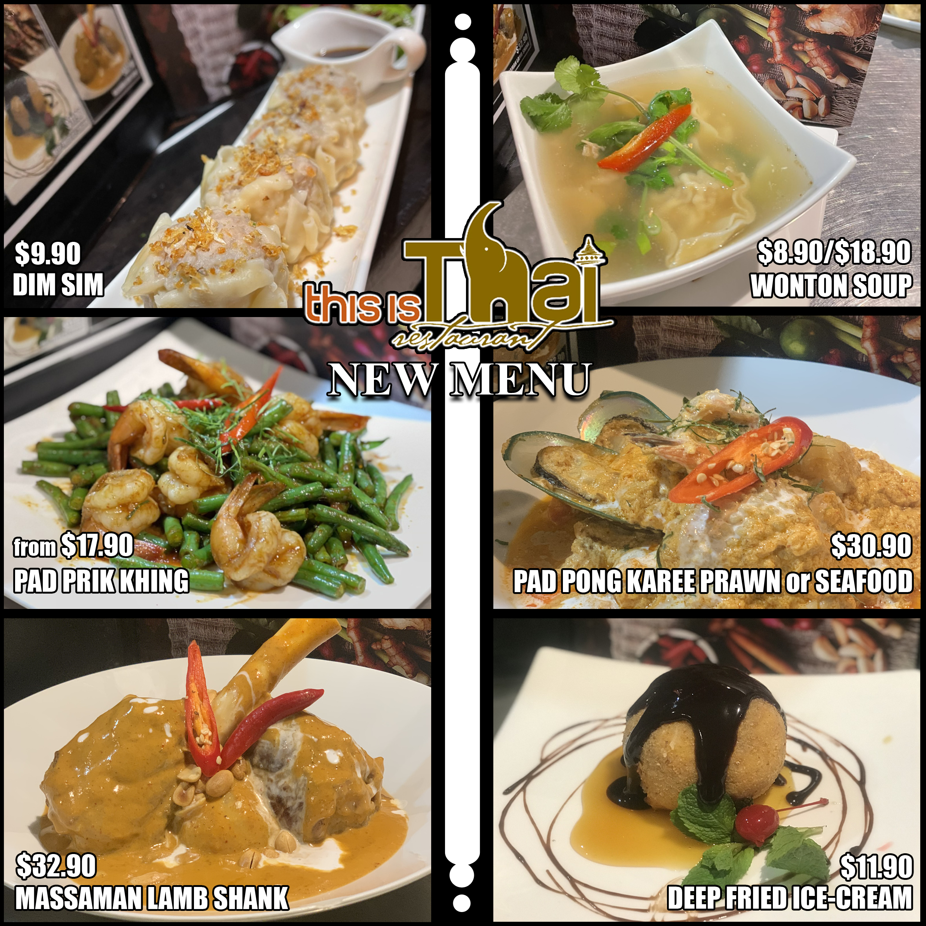 Discover the Thai experience: a unique combination of sweet, sour, hot and salty flavours that makes Thai cuisine so unique. In Thai culture, food is at the core of any social occasions, and always a reason for celebration.
This is Thai invites you to share and enjoy yummy food as well as a special moment together with your friends, family or colleagues. We pay particular attention to the presentation of our dishes to amaze both your eyes and taste-buds in a beautiful atmosphere.
For an even more surprising experience, discover our most popular dishes.